Stupid Male Incident #1, Page 8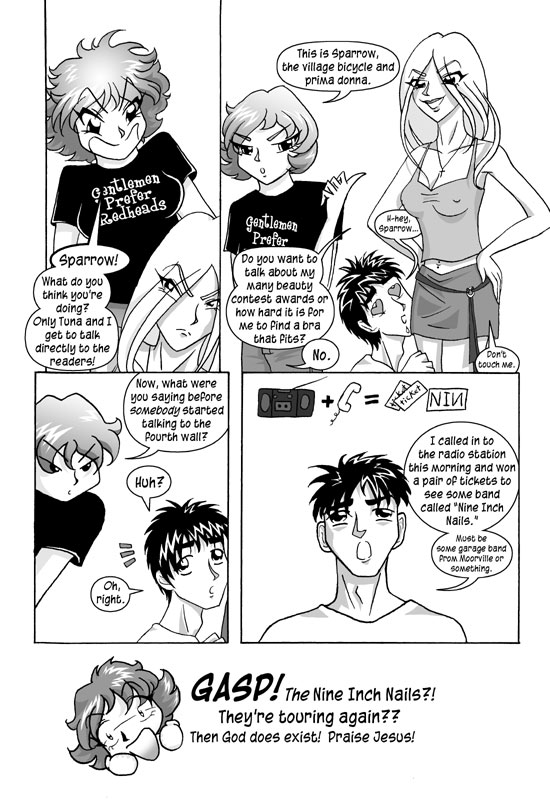 When I wrote this, Nine Inch Nails had been hibernating for five years. I was beside myself because I thought Trent wasn't planning to ever tour again. So I wrote this mostly as wishful thinking that I would one day get to see him in concert. But, soon after I finished drawing this, ba-boom! NIN released a new album and went on tour! And I got to see them in Nashville to celebreate my 21st birthday! And I had two tickets because of a mysterious stranger who left me his no-longer-needed mosh-pit ticket in a paper bag behind the counter of a gas station! So I flitted from the pit to the bleachers all night!
So awesome.
There are so many Mike Myers references on this page. No surprise, I was raised on Wayne's World.
In later life, I too would feel Sparrow's pain when my boobs grew too large to fit into Victoria's Secret bras anymore (no loss there, really). Fitting justice for mocking another woman's chest! Seriously, Victoria's Secret doesn't carry 36F's. I never feel guilty picking up free panties there. "Oh, would you like to use your coupon to get $15 off this bra?" "I'd love to! Do you have 36F's? No? I'll just take the free panties then."