The Bryces Go Shopping, Page 2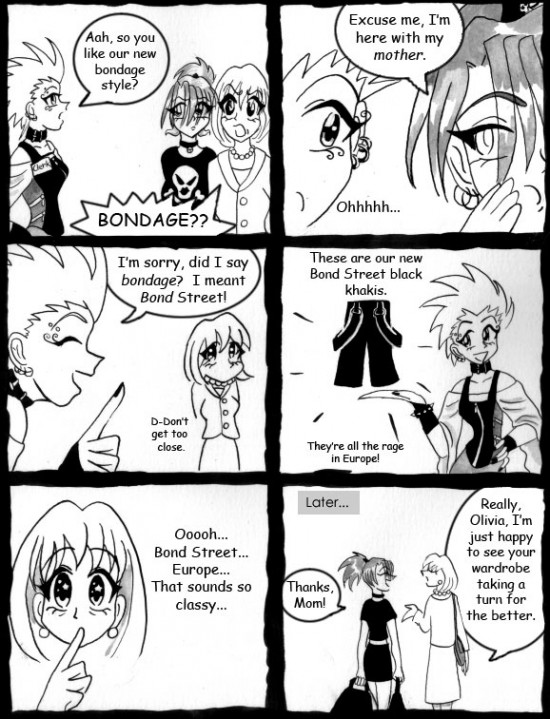 Olivia was a character from a comic series I wrote called The Toad Prince. You could say these comics were an exercise in building her and her mom's character dynamics. I never did get to pitch the series. It fell apart after the fly by night publisher did. That happened a lot in comics. But I always held onto my characters and materials.
So, who remembers bondage pants? I never wore any. But I always thought they looked cool and butch if not a bit silly.