You Might Be a Subculture of One If… II, Page 2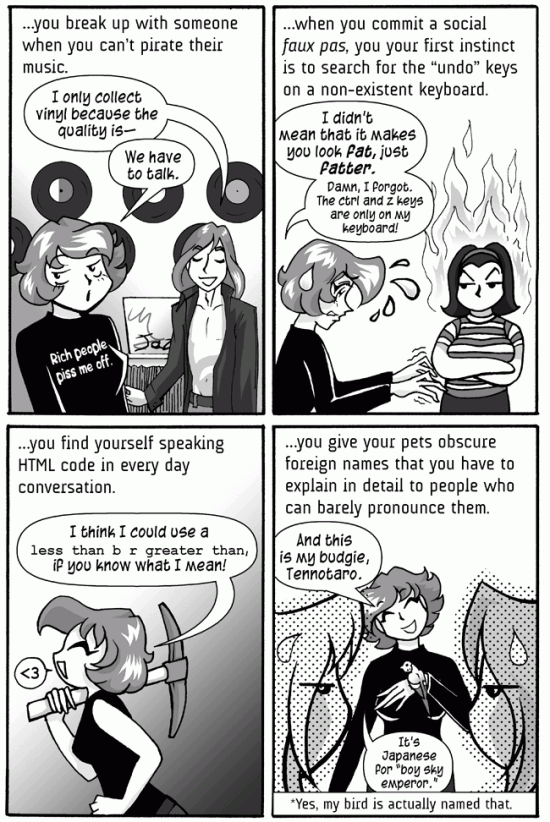 Vinyl Guy is totally bone-able. God damn, why didn't I draw more guys like this?
In the third panel, you can see my HTML geekery coming to light… It was only a matter of weeks before I quit comics to pursue a career in web development!