You Might Be a Subculture of One If… II, Page 3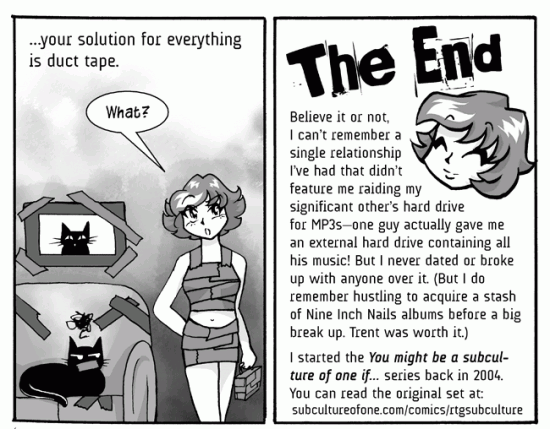 What, did it feel a little short? Well, here's some unfinished artwork I did on the bottom of this page:
That's what my first boyfriend looked like. He was very fond on zoot suits. And hats. I gave him one of my golden pheasant Pharoah's tail feathers for his hat and stitched it into the hat band. He took it off after we split up.
The girl standing next to Rachel is what I looked like when I drew this. Note the motorcycle chaps.