Rachel and Tuna's First Comic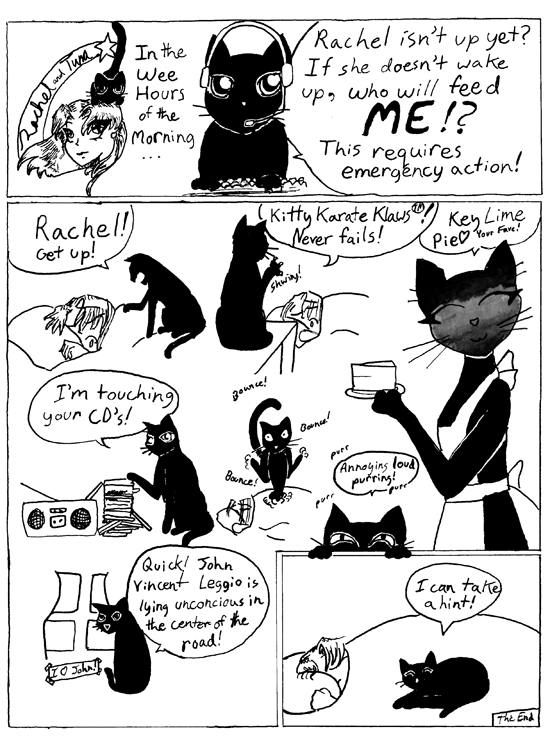 John Vincent Leggio played Tumblebrutus in Cats when I was a kid, a difficult role because of all its flying leaps and, well, tumbling. The story goes that as a youngster he saw Cats and was so taken with it that it became his dream to one day perform in the show. He started dancing and worked hard, never giving up on his dream. He actually did make it onto Broadway! Last I heard, after Cats left Broadway, he became a director.
When I was fifteen I loved Cats , I even liked to dress up like on on occasion (still do)! I had a huge admiration for him.