Stupid Male Incident #1, Cover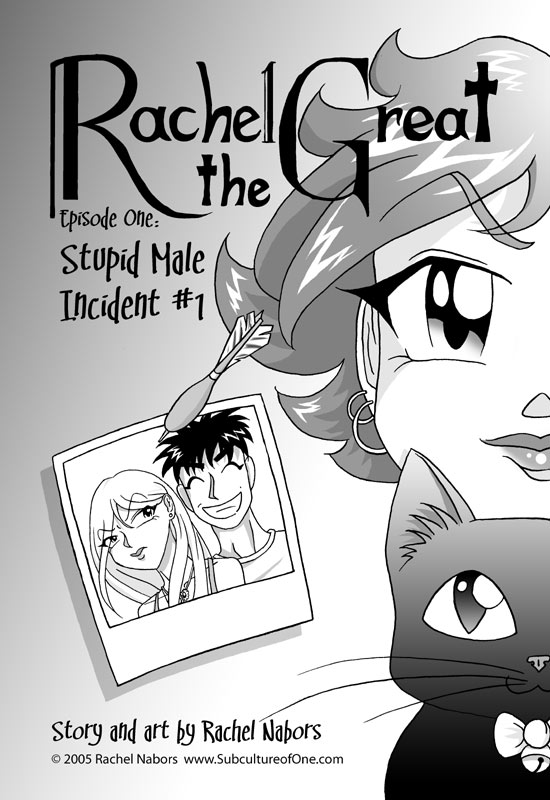 Now you get the real back story on why Rachel is at odds with Sparrow and Bob! I made the comic as a first issue for publication in a manga-zine that never got off the ground. I was sad about that, but it was through that failed project that I first met my fellow comicker and friend-of-a-lifetime, Leigh Dragoon.
This was also my first, and very worst, attempt at designing a logo by hand. I'm sorry.