A Christmas Quarrel, Page 1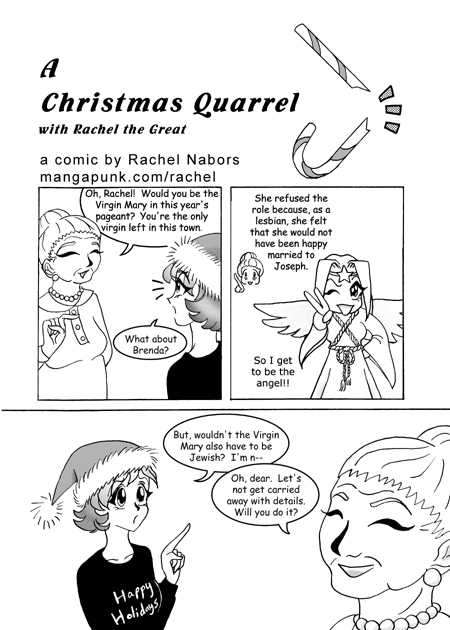 At this point, two things were happening. gURL.com was commissioning more comics like this one (which is still featured in their Christmas specials) on a more regular basis, and I was also working on my first self-published graphic novel, 18 Revolutions.
Notice that I've settled into using Comic Sans for all my text at this point, no longer fooling with Dom Casual. I can sense the font geeks poking their eyes out. But hey, even Penny Arcade's early comics used Comic Sans. It would be awhile before I could afford to buy a real typeface for lettering.
This comic introduces one of my favorite recurring characters, the Nice Old Woman (abbreviated in scripts as N.O.W.). I don't know if she ever got a name. But she was awesome to Rachel the Great.
This comic was originally published on gURL.com as part of one of their Christmas specials.