Always Pack Protection, Page 1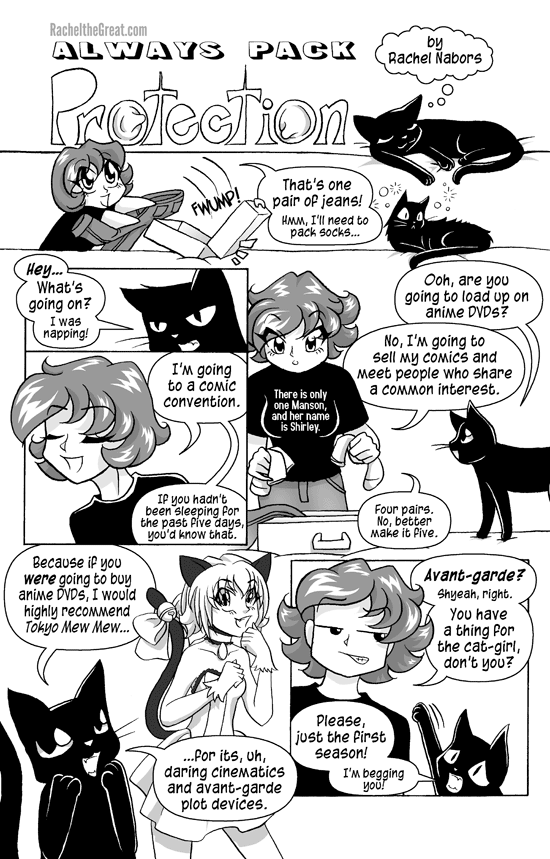 Now begins the epic Condom Cartoon! This was first aired on gURL.com, and it was also the first comic of mine where we started chopping the comics into smaller chunks. This 7 page comic became 17 "screens" for readers to click through. There were two reasons for this. First off, the comics would download faster for people on slower connections. Secondly, the extra page views increased gURL.com's monthly pageview totals and thus allowed them to get more advertising revenue (and pay me).
Some readers loved this, some hated it. Personally, I think it's neat to see the pages in their original, flowing format. But I always made sure I drew them so they'd chunk out nicely when needed.