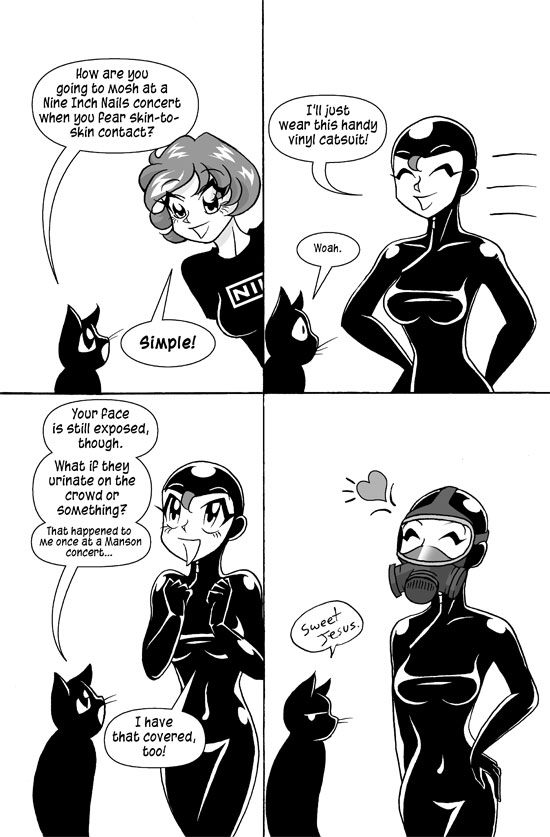 Trent Reznor would never urinate on the crowd. That would just be rude. But Tuna is naïve.
I liked the idea of Rachel in a vinyl cat suit so much that I had a story mentally laid out to go with it. The idea was that Rachel went to the concert and suffered heat stroke. Tuna had to come rescue her by retooling her outfit with his claws and getting the gas mask off. I forgot what else happen.
This was another short published as filler in the Subculture of One: the Body Issues.