The Housesitter, Part 1, Page 1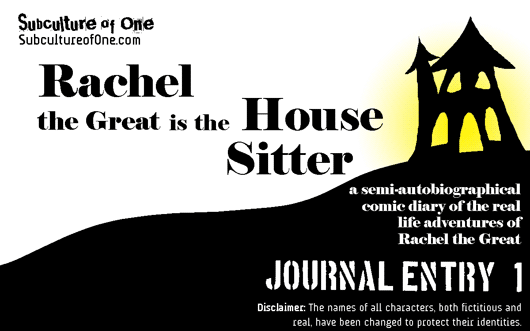 Originally posted at gURL.com, I made these comics while house-sitting for a coworker of a family friend in Floyd, Virginia. It was one of the best times of my life, right up there with the two weeks I spent at IUP's summer program for graduating high school students (where I got my first posse!).
It was on this two-week "stay-cation" that I decided to move out of my mother's house. I find a "glorified closet" to rent in Roanoke, Virginia, via Craigslist. This was the beginning of the rest of my life. And things got complicated quickly.