A Brief History of Grifonton, Page 6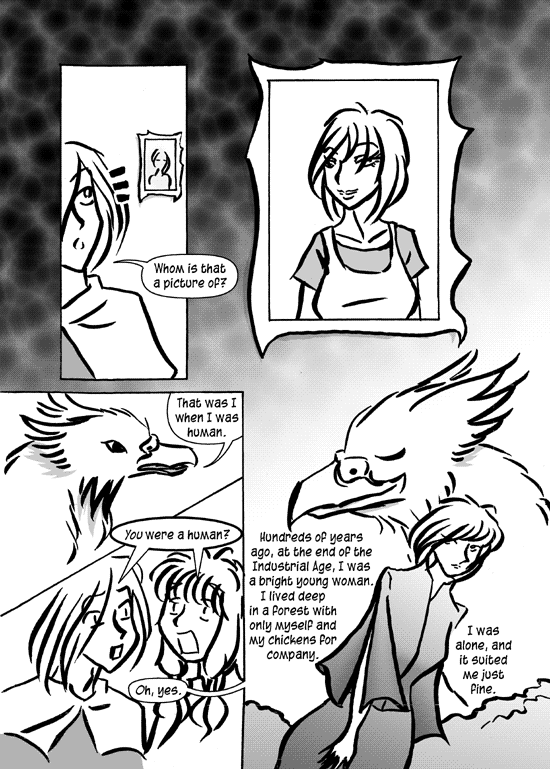 Everything that follows is original 2005 commentary except where noted "–RN 2012″:
I was hot!
Here you can see my addiction to PsychoBob's screen tone archive growing. Screen tones are just so handy. Photoshop gradients are useful, but screen tones have nifty patterns. I got pretty inventive with them later.
Suggested Listening: "Black and Blue" by Dave Gahan