A Brief History of Grifonton, Page 5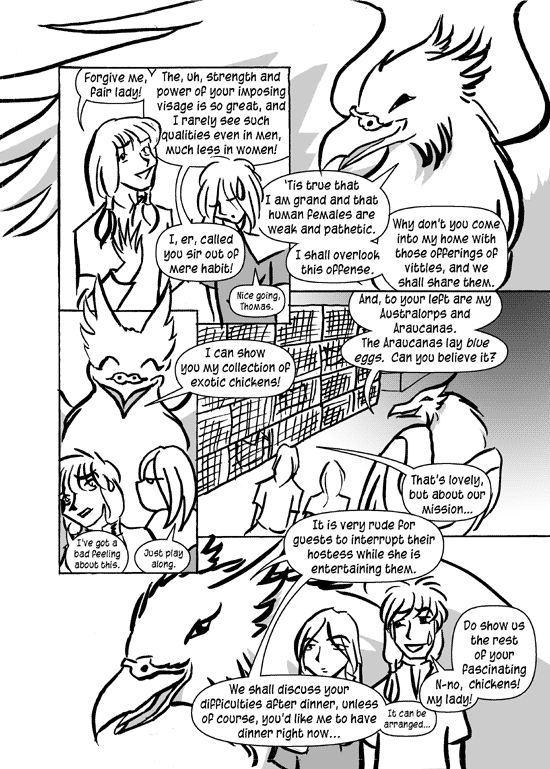 Everything that follows is original 2005 commentary except where noted "–RN 2012″:
There was too much text for one page! I ended up doing some things that I've never done before with speech bubbles. Some lines and situations got cut from the first draft of the comic, too.
I never got to say my favorite lines!
Suggested Listening: "I Need You" by Dave Gahan