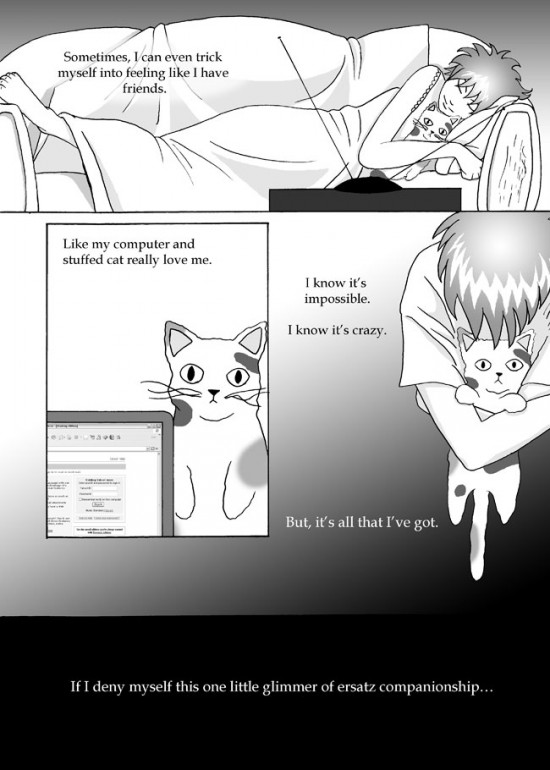 It's Senorita Gato! She keeps popping up all over in these older comics!
I'm amazed how many of the comments on this comic at gURL.com say (literally), "This is me," and "This made me cry." But it's nice to hear older girls chiming in with how they went through this, too, and it got better.
I hope this isn't how I'll be in a nursing home.