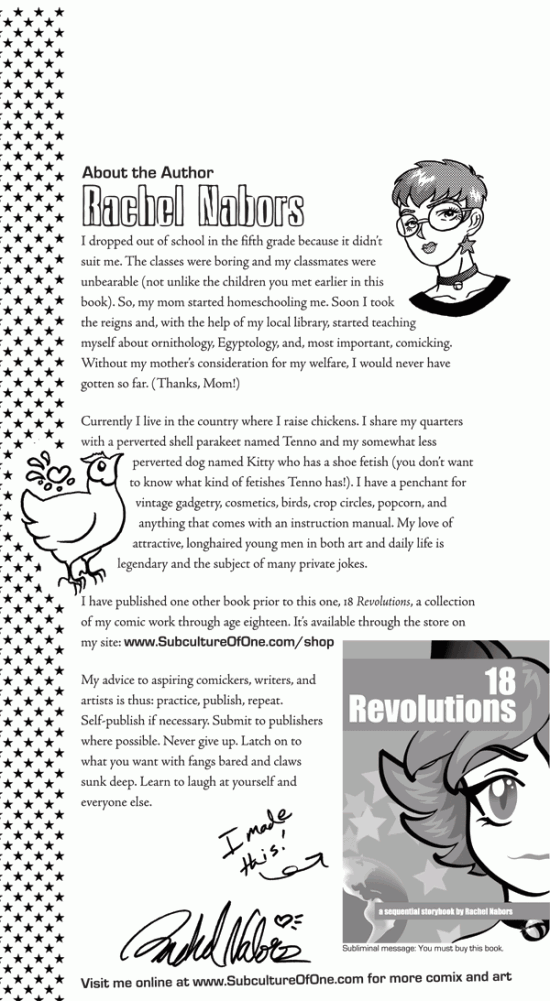 Including this as a nod to my past. The last page of the book! This was when I still lived at home with my mother.
Tenno, my parakeet, would masturbate. "Not possible," you think? Feast your eyes!
Aww, wasn't I little miss inspiration? I still am, apparently, but about different things.
If you'd like to read 18 Revolutions, it, like Crow Princess, is out of print. But you can read most of the comics starting here!