Olivia's New Stockings, Page 2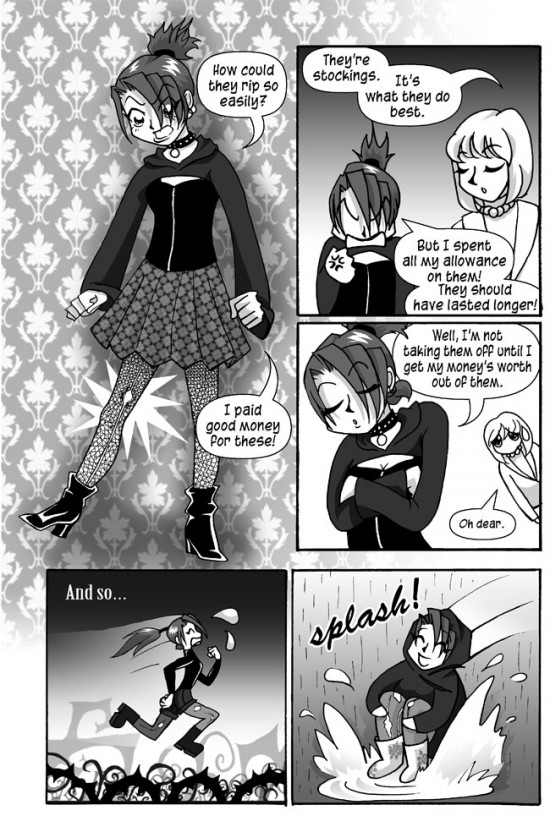 One reader commented at gURL.com that Olivia is spoiled. Yes, yes she is. Well, she's spoiled in that she gets enough allowance to buy fancy stockings. But she's not so spoiled that her mother buys her everything she wants.
This because my other character, Rachel the Great, is poor (like I was). Olivia was a way for me to draw comics about fashion and stuff that costs money which would not fit into Rachel's Goodwill triftin' lifestyle.