I'd like to thank all the little people… Page 3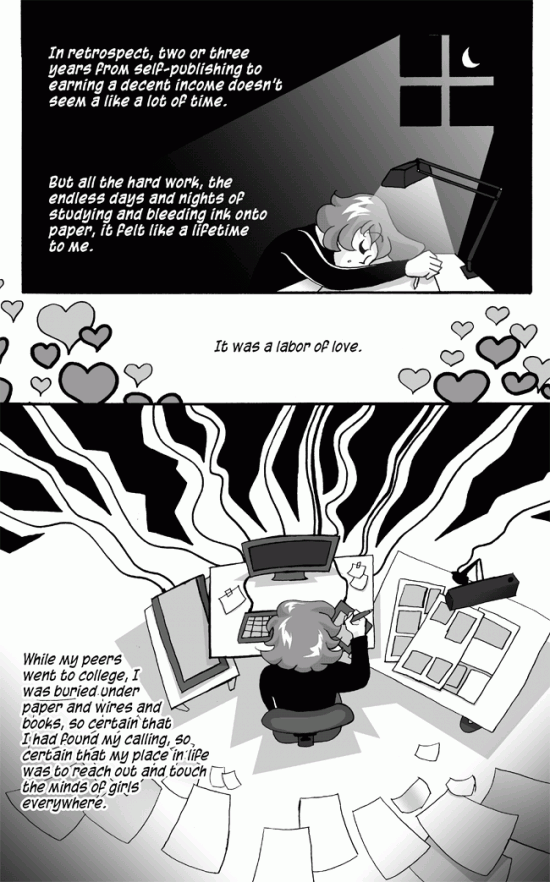 Damn that was so much effort. I'm getting a little misty eyed. And to think I've been making sites instead of comics for the past three years after writing all this. I had to turn and chase the dollar.
But I don't have a calling anymore. I have lost my compass and know not what I should be doing with myself. I can't pay bills making comics, but I can't change the world making web sites. I look back and see the women I admired four years ago still struggling to make ends meet with these dreams. They have trouble holding their families and lives together if they don't have a strong, bread-winning partner. I got my surgery. I can afford my house and car. But it's a hollow victory on many levels because I don't feel like I'm helping make the world anymore.
Damn these life decisions.