Rachel the Great Takes the Bus, Page 4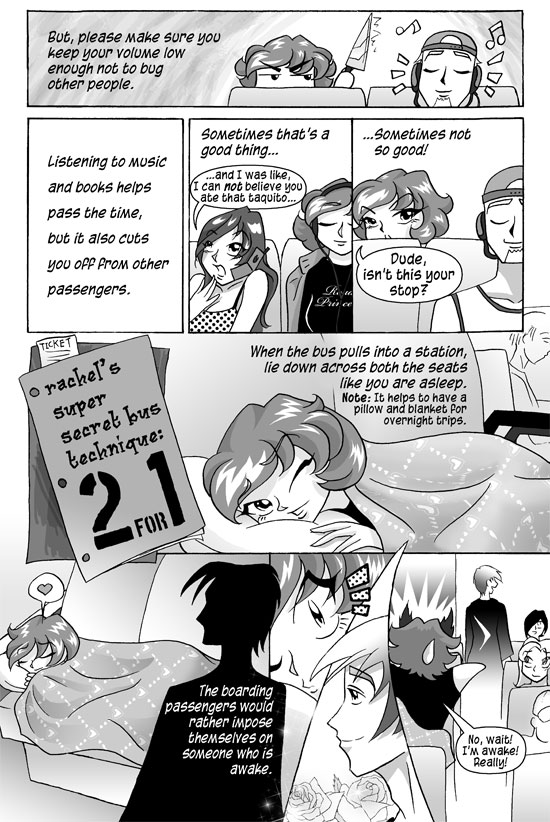 There are her "sexy ears" again!
I remember this jacket she's wearing. I was dressed as a crow one Halloween, and I was out with a friend of mine in Christiansburg/Floyd, VA. We ran into this new guy, and we all got butter pecan ice cream and went back to his place, filled with moving boxes, and ate ice cream. It was a blast. Just good, harmless fun. He had this beat up green army jacket and gave it to me, probably because I was getting a little cold or something in my corset. I found a disposable camera in the pocket, asked him if he wanted to keep it. He told me to hang onto it instead, because it probably just had pictures of "her" on it. My friend and I filled the rest of the camera up with pictures. When I got them developed, there were pictures of about 3 or 4 young people on vacation at a lake it seemed. Interesting little vignet into a stranger's life.