Return of the Anti-Cupid, Page 4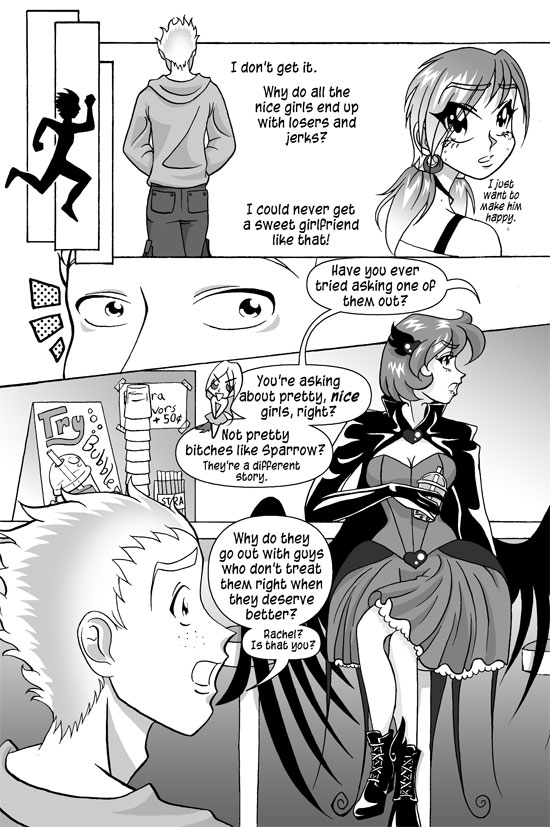 In the little Sparrow chibi in the Anti-Cupid's speech bubble, you can see Sparrow's "bitch tail" which appears when she's being a bitch, much like Rachel's cat ears appear when she's thinking lusty thoughts.
Oh, I hadn't realized this guy knew Rachel. Hmm.. She needs a better disguise.
Also, check out the bubble tea! I had just discovered it earlier in the year at Wizard World Philadelphia!