The Housesitter, Part 2, Page 2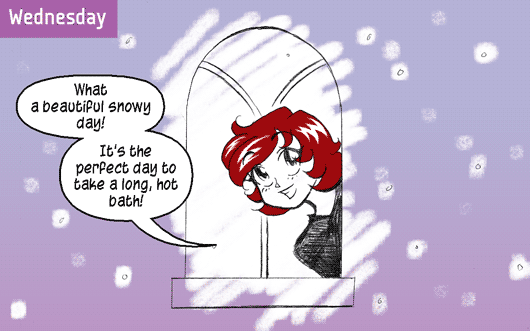 Baths are the best on snowy days.
I drew all of these comics on index cards and scanned them on my tiny, highly portable CanoScan LiDE40 scanner. It was so slim it fit in my bakpack!
I remember there was some sort of a laptop emergency and a friend of mine in New Jersey loaned me his laptop for awhile until I got hooked up with my desktop again.