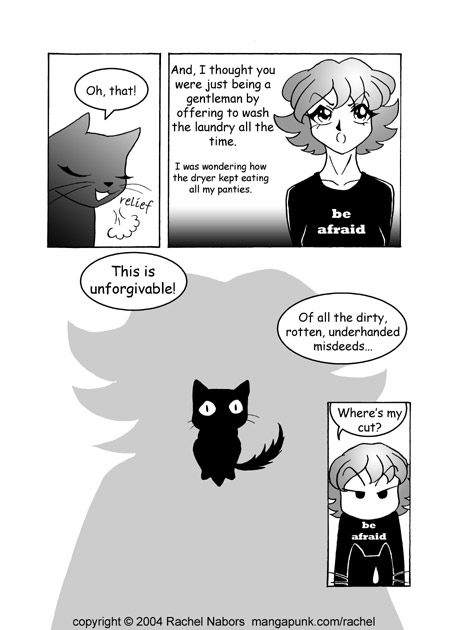 For the record, you should air-dry panties. Putting anything with elastic into the dryer is a bad idea. The heat breaks down the polymers. So this comic is a little inaccurate
I never put underwear in the dryer!
I love Tuna's face in that bottom panel. For the longest time I used that in an ad for my mini-comics. Sad kitteh faces are effective marketing.