Things that rub me the wrong way: Computer Elitists, Page 2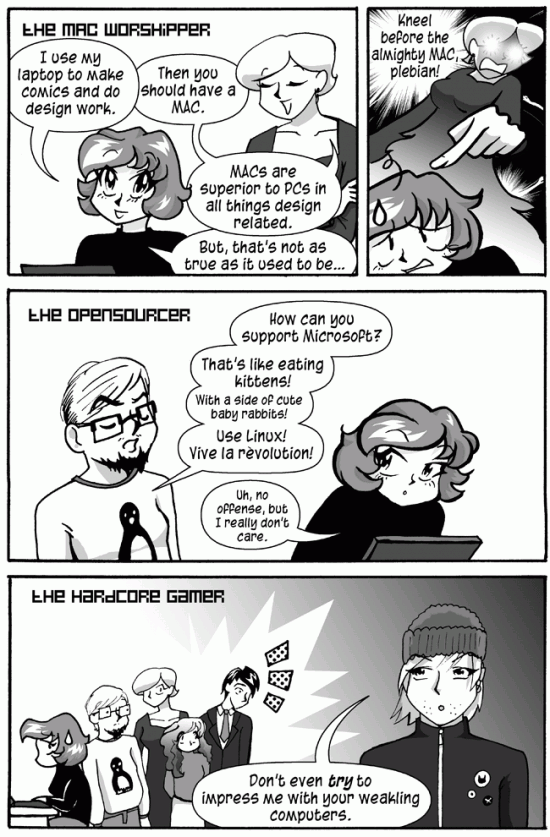 I love the Opensourcer (or is that opensorceror?)! And the Hardcore Gamer is so hot. Secretly, I would only draw hotties I would want to make out with. You can spot them in my comics by their long, flowing hair.
It remains true that Mac is no better than a PC when it comes to Adobe's graphic design programs like Photoshop and Illustrator. In fact, in some cases, the programs are less glitch-prone on a PC!
I ended up getting a Mac eventually, but it was because working on Ruby on Rails projects was way easier on the Mac's Unix-based OS than on Windows. Plus, all the (web development) industry standard editors were Mac-only. It was the only machine that offered a Linux-esque development environment while still being able to run Adobe's programs. That said, I remain aloof about committing to an OS. I expect the ball will swing in the other direction years from now, and I'll switch back and forth with the industry's demands.
It is deeply amusing to read what my teenage girl readership at gURL.com thought of Macs vs. PCs in 2007. I wonder what their thoughts are now? Or what teenage girls today think?