Unhappy Valentine's Day, Page 17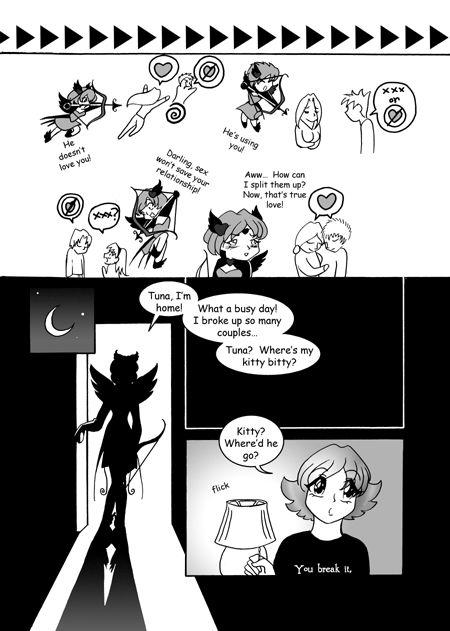 I used to call Tuna my "kitty bitty," because he was so small as a kitten. He was a big cat when he grew up, though!
I liked how the costume goes away between when she opens the door and turns on the light. I was thinking of animation when I drew that scene.