Always Pack Protection, Page 4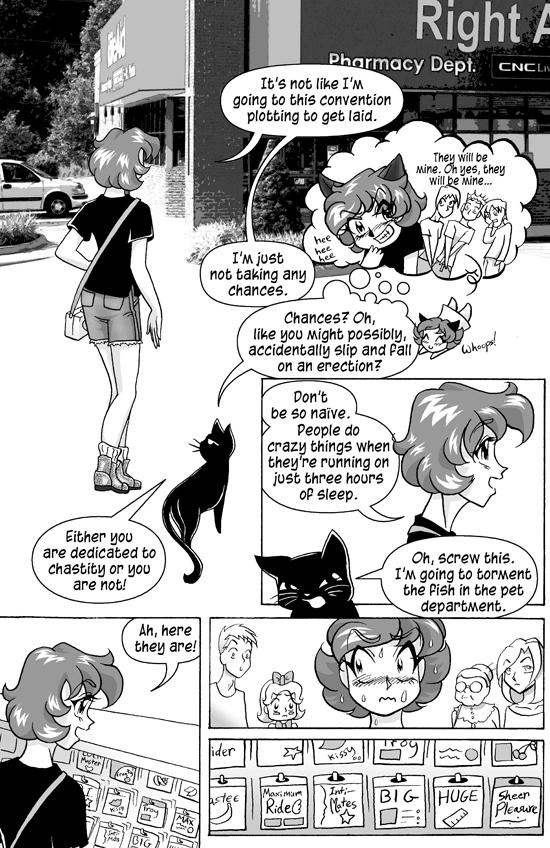 Another photographic background! I shot this one specifically for this comic. I went through the trouble of editing the sign to say "Right Aid," too.
Tuna is giving away his age here. Drug stores haven't had pet departments since Woolworth's. But I remember once being in a Woolworth's that had fish in a little pet department.
Re-reading this, I feel like Tuna's being way too harsh on Rachel, forcing her to repeat herself so much. It's very un-Tuna. But I had just gone weekly, so I was probably getting used to everyone's roles.
Also "…like you might possibly, accidentally slip and fall on an erection?" is quite possibly the funniest thing Tuna has ever quipped. Possibly.