Even Marilyn Monroe Had Cellulite, Page 3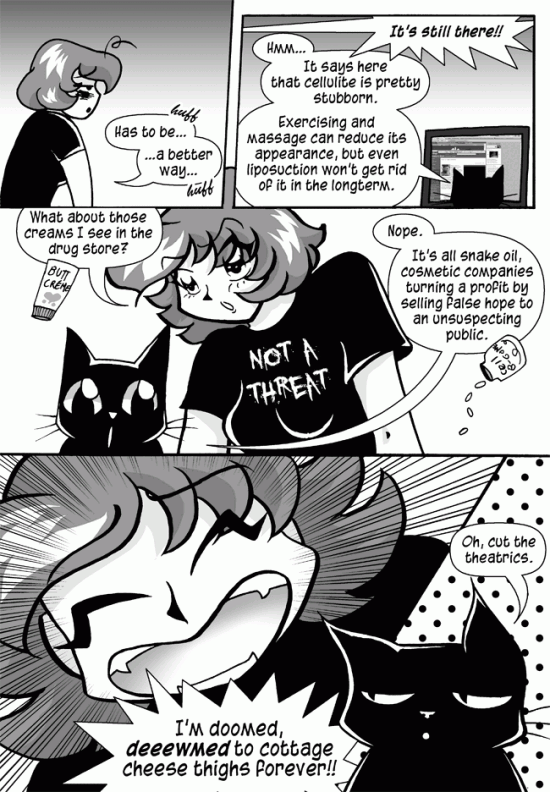 I have seen almost every body lotion company produce creams to "reduce the appearance of cellulite." Notice that it doesn't "get rid of" or "eliminate" cellulite. They can't use phrases like that because it would be false advertising. But you can advertise that something "reduces the appearance" of anything (wrinkles, cellulite, stretch marks, large pores) because "appearance" and it's perception are largely subjective. There's not way to quantify something's appearance. If you ever hear quantities bandied about, like "reduces the appearance of fine lines by as much as 80%," it is definitely snake oil. There is no FDA-approved method for measuring the appearance of anything, so companies can make whatever claims they like.
Don't fall for it. Save your money for a really nice meal or a good pair of shoes and be happy.