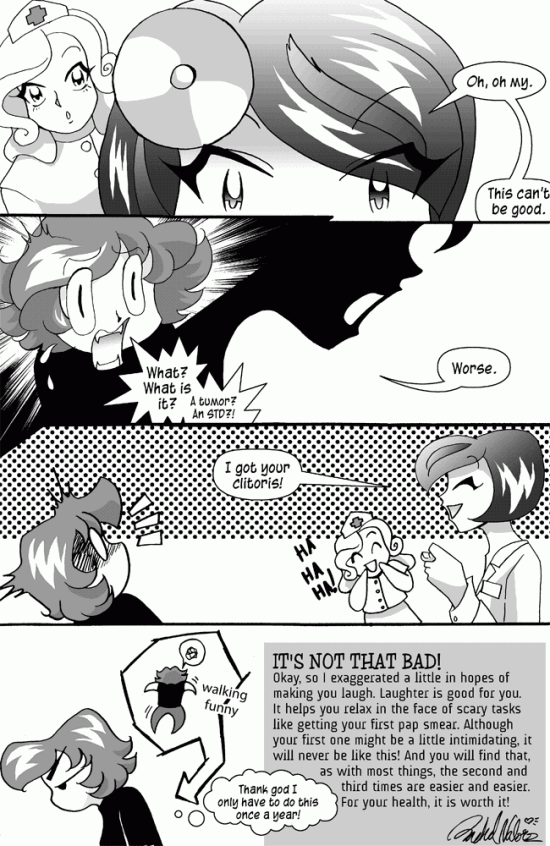 My nurse practitioner never did this to me, but I would have laughed if she had.
I planned on bringing this doctor back. Whenever Rachel went to see her, be it about birth control, yeast, anything sexual at all, the doctor would shout to the nurse, "SPECULUM!" I always felt like bringing up anything sexually related with my physician meant it was speculum time.
The joke is that this doctor loves speculums and has absolutely no shame about sex or naughty bits. It might as well be your nose. And she thinks noses are awesome.
Moral of the story: get your damn pap smear, ladies. Even if it is uncomfortable, it's at least funny