Return of Rachel the Great, Page 2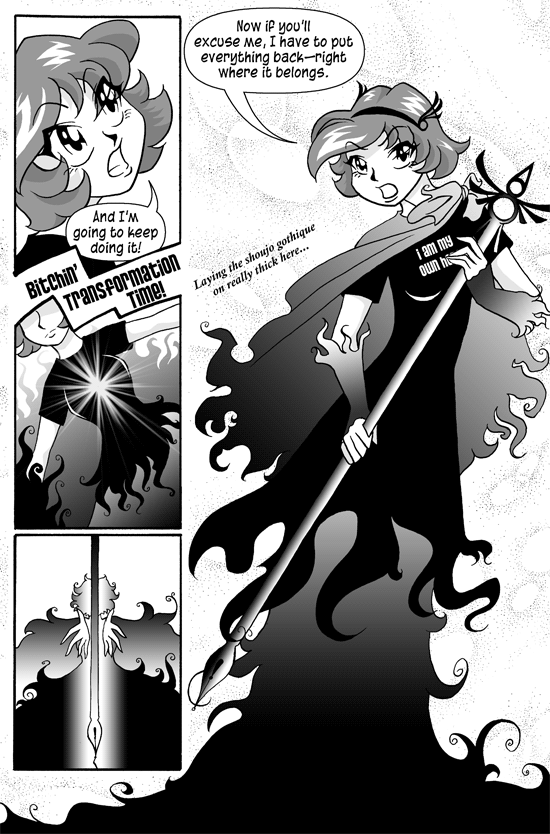 The original comic on gURL.com advises readers to listen to And One's Panzemensch while watching this shoujo-esque transformation sequence:
My comics do not have enough magical transformation sequences. I must rectify this posthaste.
Fun Fact: "Right where it belongs" is a Nine Inch Nails reference.