Return of Rachel the Great, Page 3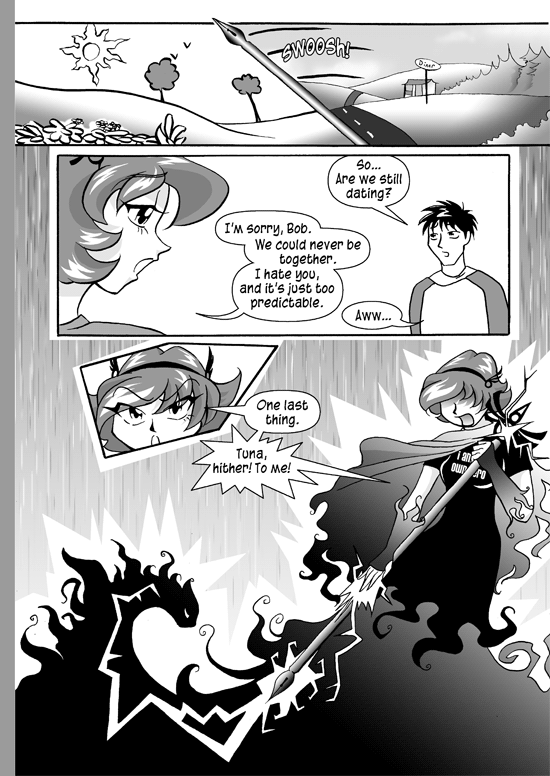 The symbol at the end of her pen-staff is my stylized crow seal, the same one from my second self-published graphic novel Crow Princess. It's out of print, and I can't afford to make more copies. Maybe I'll put it up online sometime?
I had such a good time illustrating these sequences, by the way.