Sparrow Speaks: She's Just Not That into You, Page 3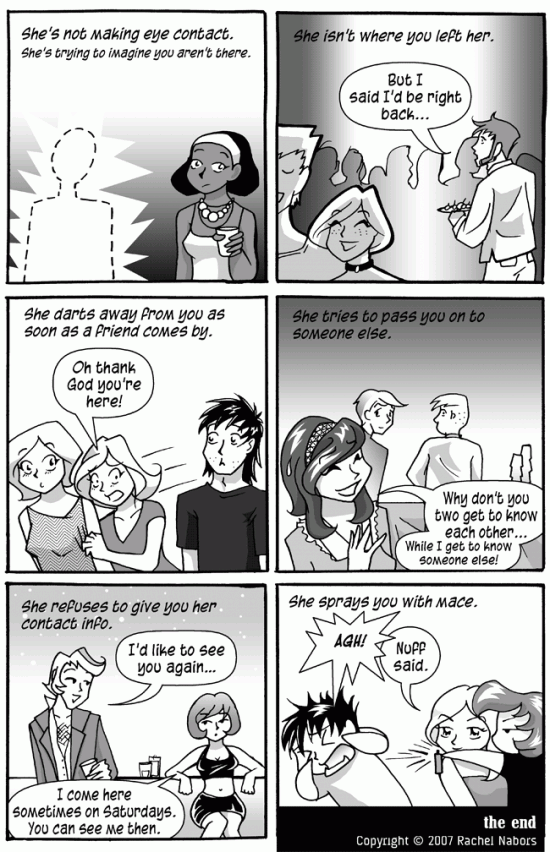 "Several" male commentors were offended by this comic, exclaiming that women (and I as an author) expected them not to be cowards but also chastised them for being upfront. I was denounced as a sexist proponent of female-on-male violence. They were in turn chastised by the many female commentors for spending all their time on a "girls' site." Most of those girls also seemed to find the mace funny.
Obviously, mace is not funny, it's a weapon. And it's not cool to walk up to people and mace them in the face. (But these are comics–commentary on society.)
I remember a troll on a board once saw a picture of me wielding mace on flickr and would not let it go. To him, it was as though I was posing wielding a sidearm with "Thug 4 Life" spray painted on the wall behind me.
I think some guys are just afraid of a woman carrying mace.
Tell you what. When the larger, stronger, more aggressive and violent sex stops beating, raping, and abusing the weaker, more fragile, and less powerful one, then you can get all up on your high horse about a girl proudly packing protection.
(But looking back, I would not have put the mace in if I wrote this today.)