Stupid Male Incident #1, Page 9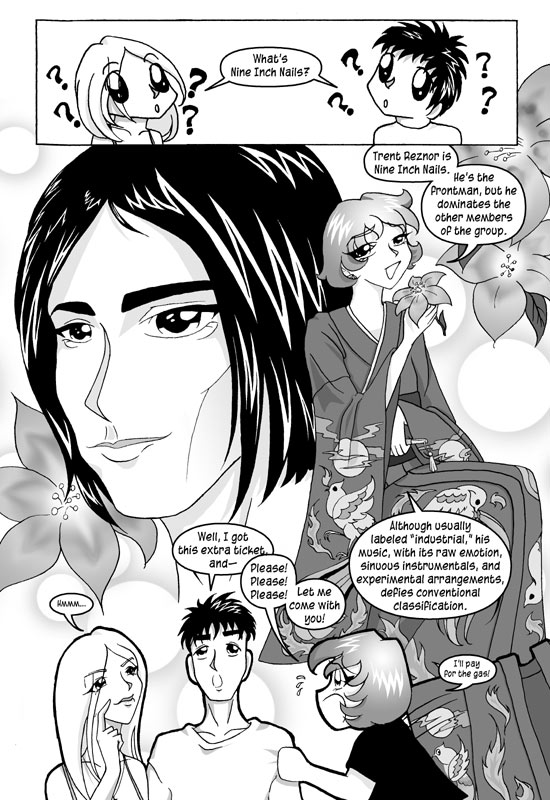 It's manga Trent Reznor! You are witnessing history! The first time Trent was ever drawn with big, sparkling eyes! I was so bad at drawing men back then. This portrait could have come out much worse.
Her kimono is covered in phoenixes. This was drawn shortly after what can only be referred to as my "phoenix phase." I love how Rachel just tosses it to one side when she turns to Bob. Why did I put her in a kimono? I am not entirely sure, but I think it was related to my fantasy of gathering all the magnificent males of the world into one room and forcing them to play Japanese instruments cooperatively. (I had very strange fantasies.)
Notice, Sparrow is thinking… What deviousness is she plotting?