The Self Doubt Fairy, Page 4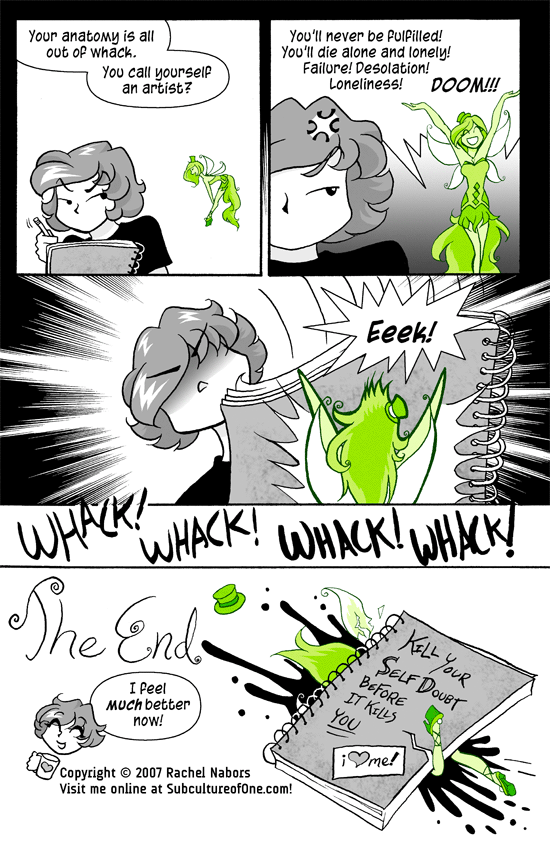 This is the only real way to get past self doubt. Are you worried about your anatomy? Take figure drawing classes. Don't think that guy would go out with you? Ask him out. Worried about that cellulite? Don't bother yourself. Nothing gets rid of cellulite.
"If you can't improve the situation, either change it or learn to tolerate it."
All you can do is tell yourself you're trying your best. If you can't say that, then that's why you're feeling self doubt. Only when you're giving something your all can you cancel out Self Doubt with Bravado.