Watching Science Fiction with Rachel the Great, Page 3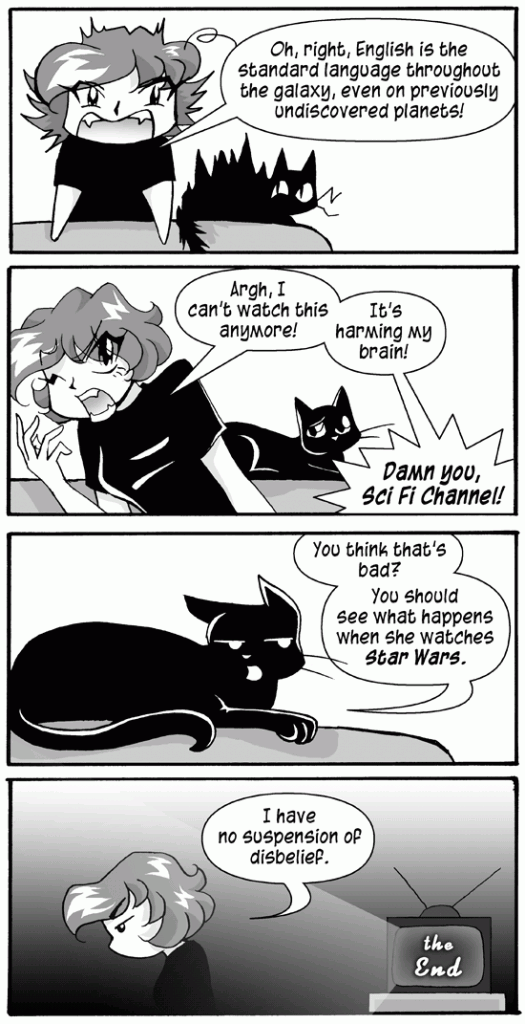 And that is why I've only seen "The Trilogy" once. Go ahead, take my Geek Cred. If that's what passes for good sci-fi, I don't want it.
I have always wondered why we write sci-fi shows about cultures that all speak the same language. You could make much more interesting (and likely) stories if you either accepted the communication barriers and wrote about people overcoming them (something humans have to do among themselves already, thus upping the relevance of the story) or created a conceit, like "telepathy devices," that would up the technological capabilities of the culture that wields them. I mean, if you can build a ship to travel through space, surely you can make a device that transfers thoughts! Sheesh.
By dodging these realities, science fiction becomes pure fiction.